Kissimmee Property Management
We can help manage your Kissimmee rental property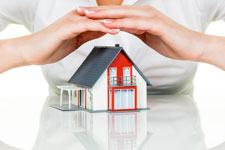 Allegiant Management Group offers a full range of customized property management services that fit each owner and investors specific needs.
We manage an extensive portfolio of single family homes, town homes, condos, duplexes & multi-plexes. With Allegiant Management Group, you will have the peace of mind in knowing that your property is being professionally managed to help maximize the potential of your investment. We also offer al-la-carte services for owners looking for specific services. You can trust Allegiant Management Group to be your Property Management Company for years to come.
Give us a call today to discuss your property management needs/questions at 407-439-2461!
Benefits of using Allegiant Management Group
No Hassle Management
Highest and Best Rent
Quality Tenant Pool
Automated Owner Statements
Online Owner Portal Access
Industry Leading Marketing Tools
24/7 Maintenance Request Facilitating
Prompt Response to Tenant Requests
Low Vacancy Rate
Low Average Days on Market
Industry Specific Local Knowledge
What we do as your Kissimmee property manager:
Maximizing the net income of your investments
Resolve any conditional issues at your property (painting, cleaning repairs, etc.)
Advertise your rental property
Answer calls of prospective tenants
Show prospective tenants your property
Screen Potential Tenants (Income, Credit, Criminal, Eviction, Rental History, etc.)
Negotiating Leases
Attorney prepared leases and forms
Rent Collection
Fielding Maintenance Requests
Conducting Periodic Condition Surveys of the Property (interior and exterior)
Monthly Accounting Statements via Owner Portal
Caring for Landlord/Tenant Relationships
Give Owners and Investors Peace of Mind
Inquire About Our Services
Testimonials
"They are knowledgeable professionals who looks out for our best interests. They find the right tenant and are available at all times and answers questions promptly. I recommend to anyone who is looking for property management."
- Client Testimonial
"We are loving all of the space that we have in our new home, and finally getting close to having it all unpacked. You guys have also been a joy to work with thus far... Looking forward to continuing the relationship, and we will definitely be recommending your company to our friends as a need arises."
- Client Testimonial
Frequently Asked Questions
How long will it take to rent my property?
There is no guaranteed timeframe to rent a property, however, we make every effort to ensure a quick turnaround. We do marketing and advertise our properties via the internet on over 20 different websites that are "Rental Home" specific. We do also utilize yard signs and receive referrals from other Realtors and Property Managers. Pricing and condition of the property are vital to securing your next tenant in a timely manner.
Kissimmee Area Information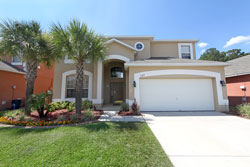 With year-round sunshine and clear blue skies, Kissimmee offers an environment of unparalleled scenic beauty. Additionally, Kissimmee boasts more than 100,000 acres of water with its breathtakingly beautiful Chain of Lakes. This freshwater chain attracts people from across the globe with its prolific opportunities for fishing and boating. These lakes are an ideal place to spend free time with friends and family, and are a popular day trip for many families in Kissimmee.
Newcomers to the area will quickly discover that Kissimmee boasts a strong yet accessible housing market, with a variety of options to explore. Newcomers to Kissimmee are excited to discover that the city's real estate prices are so versatile that buyers in nearly every price range will be able to afford to own their own homes.
At the same time, Kissimmee's desirability and continuous influx of new residents keeps the local real estate market strong. Home owners here have definitely seen a steady appreciation of their homes' values over the years. Combined, these elements make owning rather than renting one's home a popular alternative with Kissimmee residents, as well as a solid investment decision.
Areas We Serve