Information You Need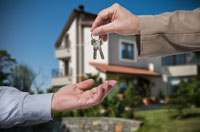 At Allegiant Management Group, we treat your home as our own. We offer a wide range of property management services to fit your needs as a landlord or home owner. We tailor our services to ensure that you have the highest level of service for your home.
Forms
Frequently Asked Questions
What if my tenant doesn't pay their rent?
Rent is due on the first day of the month, we do extend a 3 day grace period. While most of our tenants pay their rent on time, there is occasionally a late paying tenant. Late fees will assess on the fourth day of the month. If payment is still not received, we will serve a "3 Day Notice to Pay or Deliver Possession" to the tenant. Once the notice expires and no payment is received, we can begin an eviction proceeding. Full evictions are very rare and can usually be avoided or eliminated through proper communication with the tenant.